If you ever think about buying a boat, but give up on the idea because of maintenance work, Anthony Adams would like to talk to you.
Adams is the membership manager for the Freedom Boat Club of Central and Northern Michigan, says Michigan is home to two types of boaters.
"There are people who love it and there are people who hate the hassle," Adams says.
Either way, Adams says he believes most people enjoy spending time in a boat on the water. But when not on the water, boat owners spend hours maintaining and cleaning their watercraft. For some, the reward is worth the effort. For others, the hassle is too much. Adams says the Freedom Boat Club is a way to enjoy boating without all the work.
Here's how it works in Bay City: Members pay a one-time entry fee, then a monthly fee to choose from eight boats docked at Wheeler Landing, 600 Marquette St. Members also pay for fuel. Fees vary depending on the access selected by members.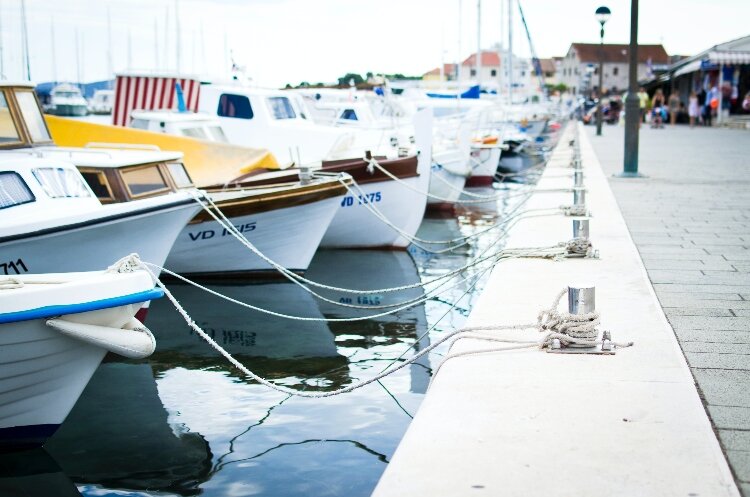 The Freedom Boat Club opened in 1989 in Sarasota, Florida. Today, it has locations in the United States, Canada, and Europe.Regardless of the package they choose, members have reciprocal rights at some 300 Freedom Boat Club locations in the continental United States, Canada and Europe. Membership comes with perks, including social events, access to amenities like swimming pools, and training from U.S. Coast Guard-certified personnel.
Several factors attracted the company to Bay City. Adams says Saginaw Bay is already well known as a high-quality site for boaters. Many passionate boaters have taken up residence there. The company has also taken note of the recreational opportunities ashore in the community.
"The bay is a great place for boating and Bay City has plenty to offer," Adams says. "Downtown Bay City is coming back to life. This is the trend we are seeing in Michigan. Smart cities are bringing their downtowns back to life and I think Bay City is doing that and I think it's a draw.
Freedom Boat Club wants to add quality to the boating experience in Bay City. Adams says staff go out of their way to facilitate boat tours. Porters carry equipment to and from cars. Dock personnel attach and detach vessels. After each outing, the staff cleans and covers the boat. They'll even help you back up a slide and lend a hand as you get on and off the dock.
"The only thing we ask you to do at the end of the day is clean your fish," Adams laughs.
The Bay City site opened in May, but Adams says he doesn't have exact numbers on how many people have joined. In Michigan, the Freedom Boat Club has thousands of members in 113 locations. Worldwide, approximately 50,000 people are members.
Boats vary by location. In Bay City, eight boats are available ranging from pontoons to fishing boats. Adams says the boats are never more than three years old and all come from Brunswick companies such as Mercury, Boston Whaler and Sea Ray. The value ranges up to $170,000.
Membership packages come in different tiers, depending on the size of the boat and the number of days per week you are welcome to book them. Admission starts at $5,500. Monthly fees start at $295. Adams is now offering reduced rates, but says the sale will end soon.
The Freedom Boat Club will be holding an open house from 11 a.m. to 3 p.m. Saturday, July 23 at Wheeler Landing. If you can't make it to the open house, more information is available online or at (989) 573-5005
"Everyone is welcome," says Adams. "They can bring their friends and family, enjoy a free boat ride, food and drink, and see what the Freedom Boat Club is all about."