"The design is strongly inspired by the world of aeronautics and luxury sports cars," explains studio Giuseppe Bagnardi of BG Design Firm. "It was essential to design the new 70 footer taking into account the proportions and lines that have always distinguished Otam yachts. "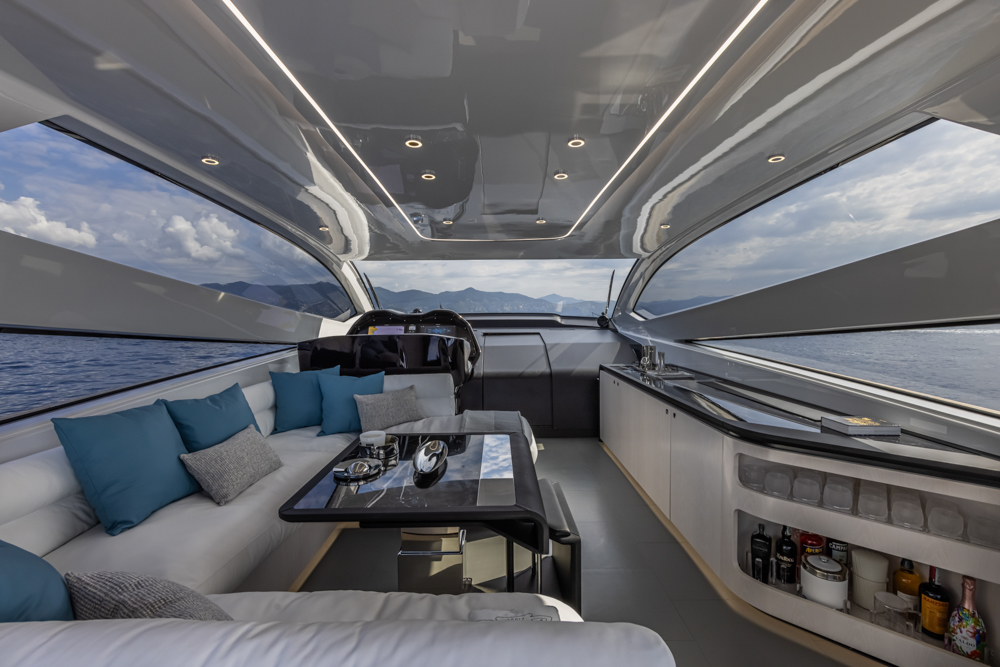 Great attention has been paid to details and stylistic features typical of the Otam brand such as the low center of gravity, the large air intakes on the sides of the sundeck at the front, as well as on the hard top. All air inlets lead into the spacious engine room, as in every Otam yacht. The exhaust vents are cleverly integrated into glossy black grilles in the aft bulwarks on either side of the swim platform and can be accented with LED strip lighting, to become another design element themselves.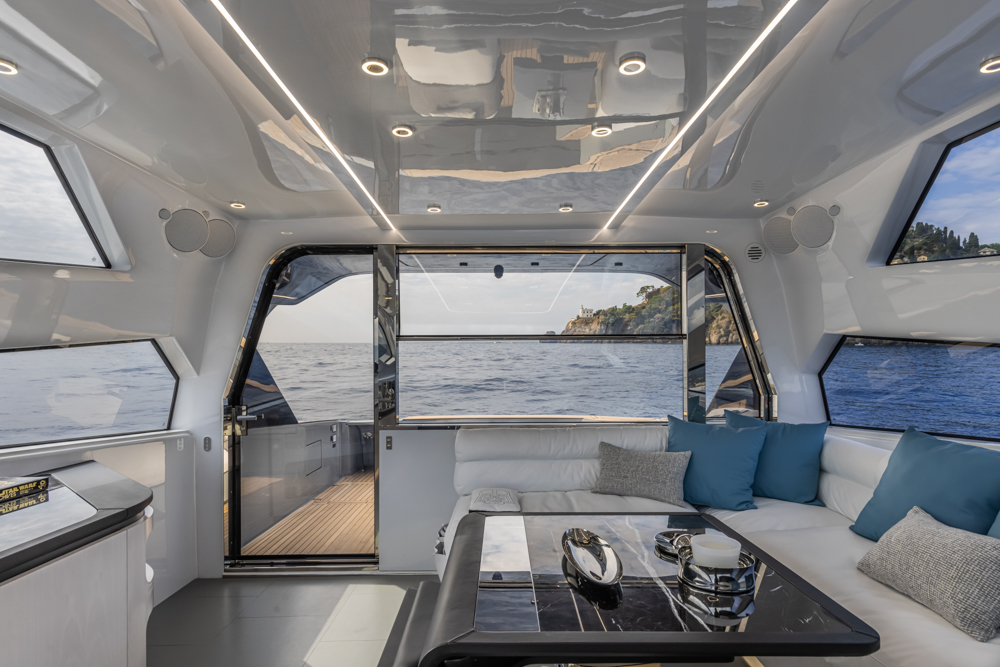 As with all Otam products, personalization is a hallmark and a clear business choice. The owner of the first Otam 70HT chose a cockpit and a saloon with bench on the port side to accommodate large groups. Another interesting design feature is the top and bottom electric glass screen separating the interior salon and exterior cockpit, specifically requested by the owner. The glazing retracts completely between the two C-shaped sofas and, when lowered, opens up the interior and cockpit to provide a single outdoor space for the owner and guests to interact with, whether they are indoors or outdoors. The new Otam 70HT offers a comfortable sun bed above the tender garage of the transom as well as a second sun bed of generous volume on the foredeck, integrated into the central muscle of the bow.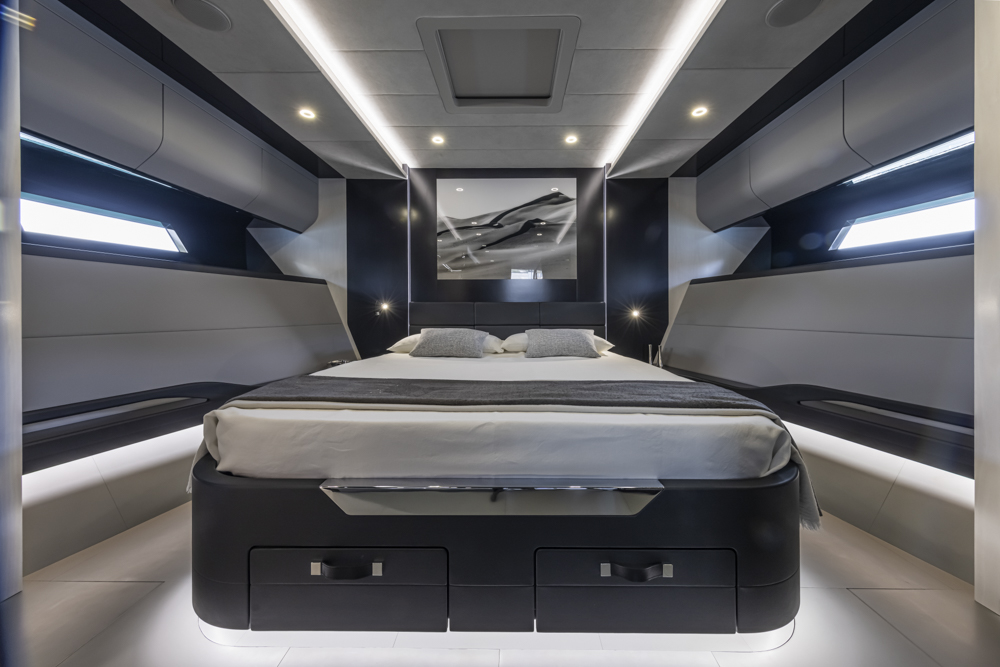 A key feature of the interiors is the futuristic dashboard, also designed by Giuseppe Bagnardi BG Design Firm. It is inspired by the aeronautical and automotive world and its design resembles the console of a jet fighter.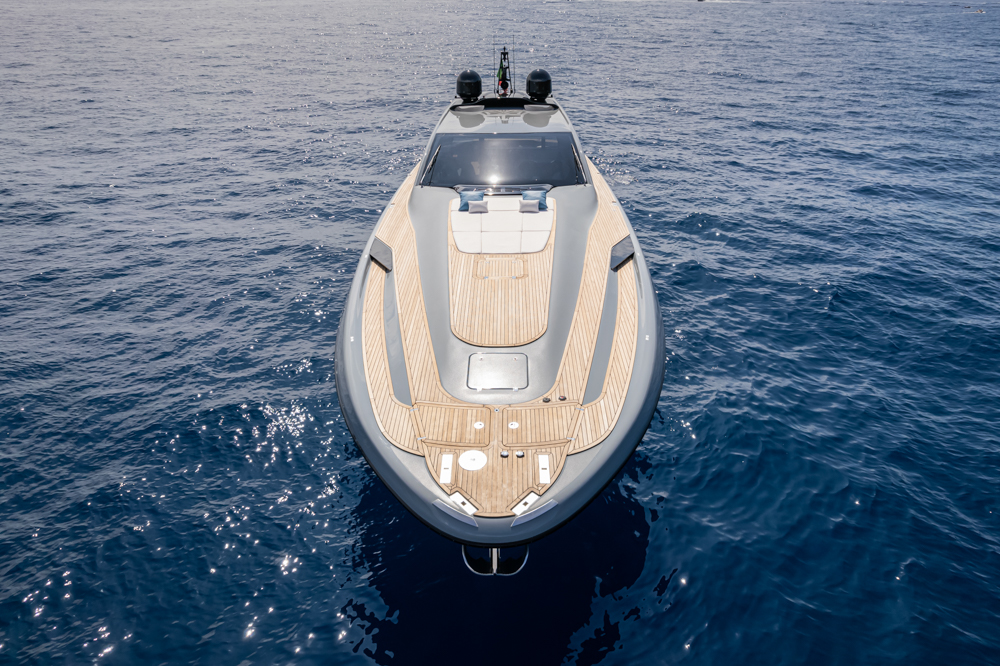 Different options are also available on the accommodation deck: Otam does not impose any solution but designs the interiors with the customer, always delivering an exclusive end product.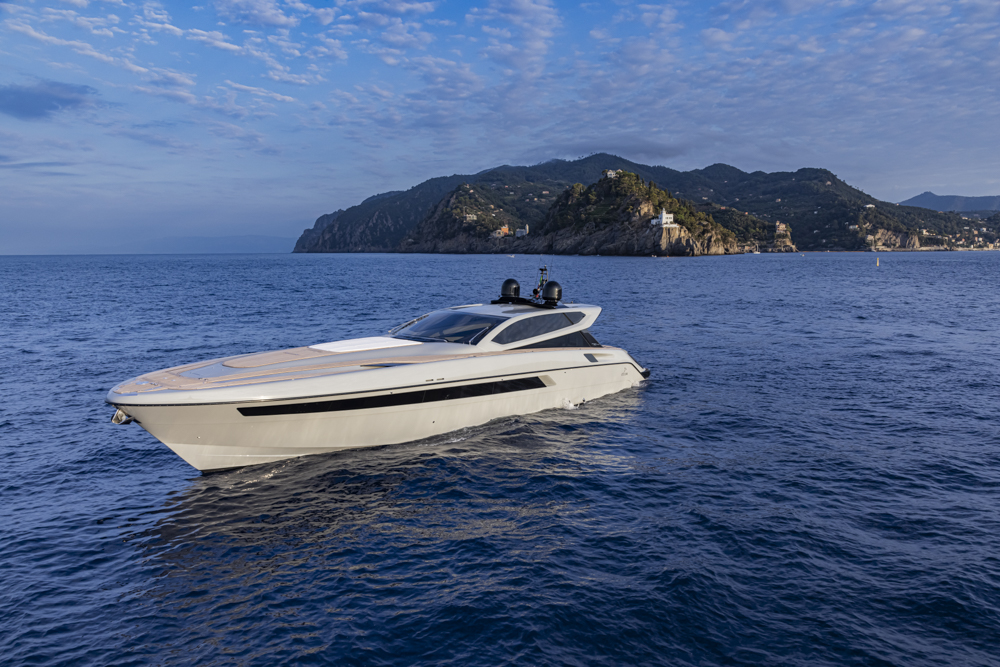 The first unit is powered by two 2000hp MTU engines mated to Arneson drives and custom Otam-Rolla propellers. The shipyard also offers a more powerful version with 2400 hp CAT, reaching a top speed of over 53 knots which, combined with the hull designed by Marine Design by Scorzoni Tagliavini and Moltedo, ensures unparalleled efficiency. Seakeeper gyroscopic stabilizers can be installed for better comfort in navigation and at anchor.
The history of the shipyard began in 1954 in Liguria. It is its professionalism that made it stand out, very quickly becoming the first Riva yacht approved service center for the Mediterranean Sea. In the 1980s, Otam built around 25 yachts for an American builder before launching his own production of Otam 45 'and 55', which earned him considerable attention.

Today Otam has produced around 90 yachts, becoming an Italian specialist and, with its personalized range, offers an unlimited choice between 45 'and 130'.
Credits: Otam