SkyStyle design studio teamed up with Denison Yachting and introduced the Unique 71 yacht concept to the market. The 71m vessel became the first concept yacht for the design studio, which was previously known for aircraft interiors.

The Unique 71 project is meant to sail the oceans with style and speed. Its futuristic profile and 13-meter beam embrace sporting features, such as a sharp arc and three-dimensional surfaces. Other notable features onboard the yacht include a sundeck, hot tub, touchscreen helipad, gym, sauna, 12-seat theatre, pool/bar room and plunge pool with automatic cover .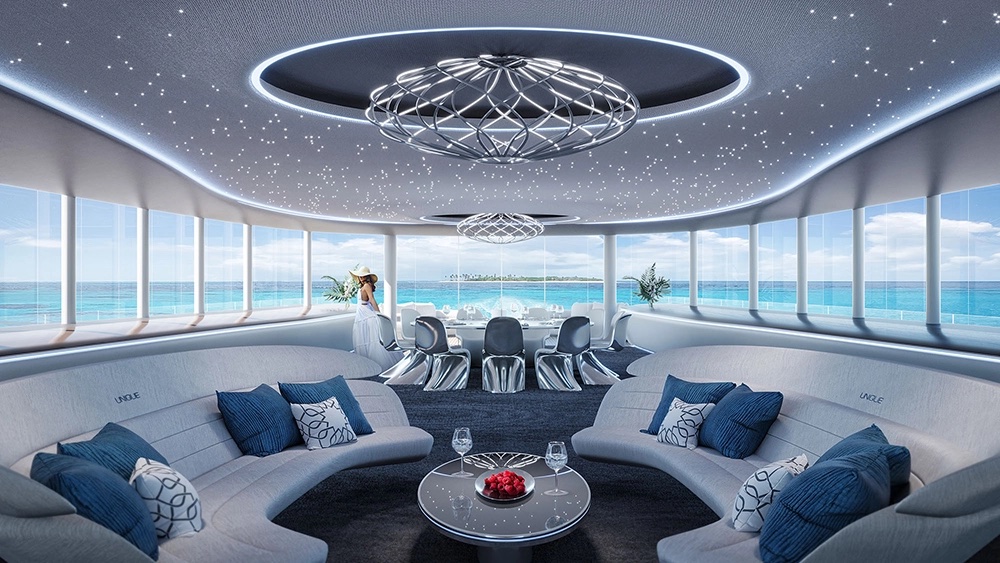 The superyacht can accommodate up to 12 guests, including four comfortable cabins, a VIP suite and a master owner's cabin. The owner's deck is designed with a lighted ceiling that can also be set to open automatically for an ocean breeze.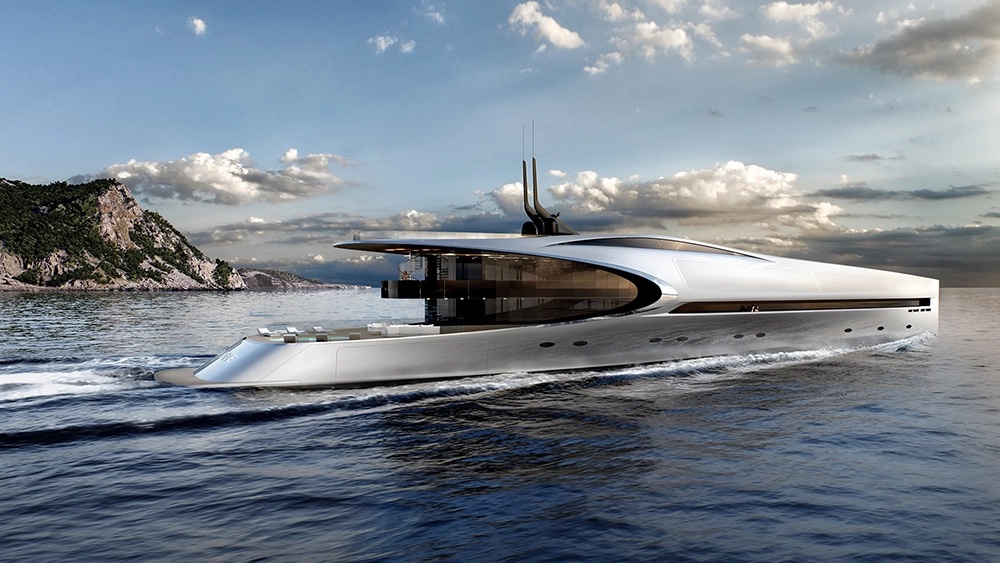 "With Denison showcasing this revolutionary design, it allows a client to approach multiple shipyards to gather quotes to help develop and make this project a reality without being tied to a particular yard. The challenge is to find a shipyard able to understand that vision and the client's goals – both as an individual and in their professional/personal use of the yacht," says Alex G. Clarke of Dension.
The interior of the yacht is optimized to connect with the environment thanks to the generous transparent surfaces surrounding the social areas. The opacity of the glass panels that flank the yacht can be adjusted to set the mood or increase privacy or transparency.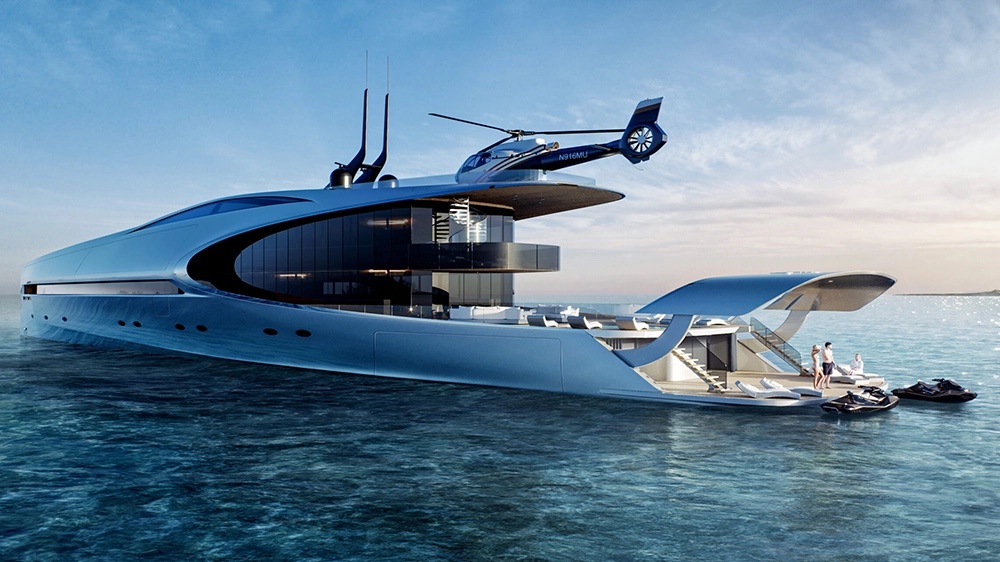 She will be able to reach a top speed of 30 knots and sail comfortably at 25 knots.
SkyStyle is a US, Spain and Argentina based design studio focused on advanced aviation concept design. Lead designers Lucas Colombo and Max Pardo have worked with aviation giants such as Boeing to test the limits of what's possible in an airplane cabin. Today, Lucas and Max are using their aeronautical design skills to break into the yachting industry.
Credits: Denison Yachting