2022 ORC World Championships at the Yacht Club Costa Smeralda – Day 5
by Offshore Racing Congress Jun 29 15:53 ​​PDT
June 22-30, 2022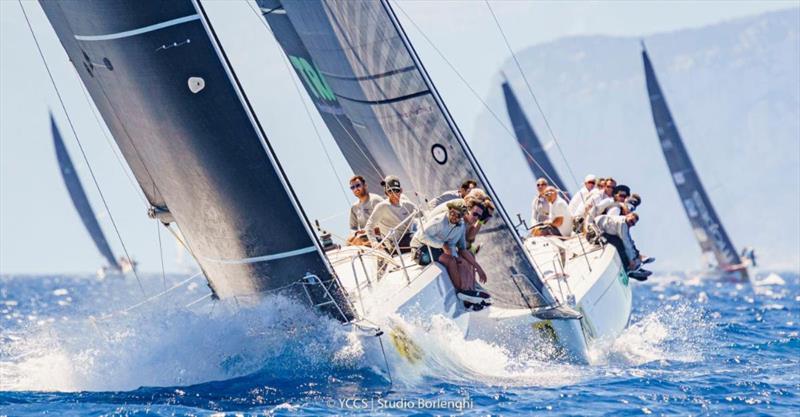 2022 ORC World Championship – Day 5 © YCCS / Studio Borlenghi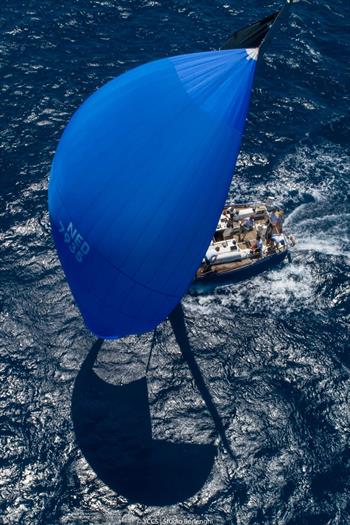 2022 ORC World Championship – Day 5 © YCCS / Studio Borlenghi

Classic Costa Smeralda weather greeted the fleet today on day five of the 2022 ORC World Championship, which took place at the Yacht Club Costa Smeralda (YCCS). The clear skies and brisk 18-20 knot breezes were perfect for two more competitive windward/leeward races before the wind suffered a huge wind shift in the late afternoon on the third race to call off more shopping for the day.
Normally, with five races completed, the gaps would begin to apply in each class's score lines. However, the long Offshore race cannot be waived, so this will not apply until the first completed race tomorrow, which on the last day of the event will feature more windward/leeward sailing.
Either way, the current leaders hold solid positions at the top of their classes based on their good results today and yesterday. Their road to gold medals tomorrow night after the race may seem paved, while the real fights may remain for silver and bronze medals. Still, much will depend on the weather, the number of races that take place, and continued error-free performance.
For example, in Class A, two more shots won today for the TP52 of Karl Kwok (HKG) BEAU GESTE puts them ahead of yesterday's leader, the Swan 45 of Fernando Chain (ARG) NOW, by a margin of 8 dots. BEAU GESTE took the lead by minimizing errors and avoiding the bad luck of other teams in this class: Roberto Monti's (ITA) TP52 BLUE achieved solid results in the inshore, but could not rule out its retirement in the long race ; Peter Harrison's (ESP) TP52 JOLT 3 retired due to a crack discovered in their mast; and the Ker 46 DAGUET 3 of Frederic Puzin (FRA) – CORUM finished second in their two races today, but had to retire in the second race yesterday – but tomorrow the 21 points they earned in this race could be pushed aside and bring her straight back into the race.
After five races, the Grand Soleil 44P ESSENTIA44 of Catalin Trandafir (ROU) maintains its five-point lead over the Swan 42 KATARIINA II of Aivar Tuulberg (EST), which could have been more if the reigning Class B World Champion hadn't made a small mistake on a leg upwind. in the second race of the day.
"We learned to start among the fastest Swan 42s in our class," Trandafir explained, "and it's tricky. Holding a lane at the start isn't easy, and we found ourselves in a situation with KATARIINA where we thought we could cross to port but it was very tight so we made a penalty turn and had to back out for the rest of the race.
The 5th place they earned in this race, which was won by the Swan 42 MELA of Andrea Rossi (ITA), could be their dismissal tomorrow if they continue to do well, even perhaps extending a lead 5 points they now have in the standings. However, MELA would lose an 11th they won in Race 2, so it could all be played for tomorrow in this very competitive class.
In Class C, things look simple for the leader, Ott Kikkas (EST) Italia 11.98 SUGAR 3. Their mixed ITA-EST team is ready and comfortable with an 8 point margin over their second sister ship SCUGNIZZA and an impressive score: 2- 1 -1-1-1.
Designer Matteo Polli runs with this team and he admitted this morning "Yes, we're doing well, but anything can happen, our competition doesn't make it easy, and we have to stay focused and prepared."
The forecast for tomorrow is for the wind to ease and shift to the south, and the first upwind/downwind run should start on both course areas at 11:00.
The Coastal Races tracker can be found here.
Scratch sheets of time allowances and race results after five races available here.